SecretHub's 2020 Round-up
Hi developers,
What a crazy year 2020 has been! The coronavirus pandemic has made 2020 a year like no other. It has been challenging for all of us, and hopefully, the pandemic will end soon. All we can do at SecretHub is not to give up and keep supporting you guys to manage your secrets securely.
Even though this year has been difficult and many of our plans got canceled due to COVID measures, we're fortunate enough that SecretHub still stands strong and can cater to your secrets management needs. Actually, we managed to release some cool features and doubled our team this year!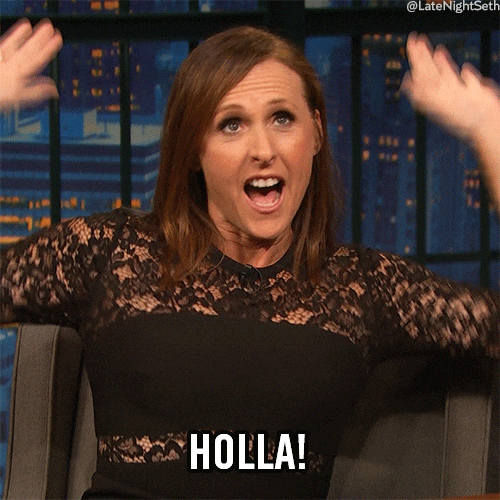 In this blog post, we'll highlight some of the features we've launched this year. And after that, we'd like to give users on the free plan a special treat to take their secrets management game to the next level!
SecretHub Feature Release Highlights in 2020
1. Keyless Authentication for Google Cloud Platform
Use the SecretHub GCP Identity Provider to load secrets into your apps on Google Cloud without having to manage an additional key.
2. The Terraform provider has been published to the Terraform Registry
With the SecretHub Terraform provider on the Terraform Registry, you can now pull in the provider right from your Terraform code. No more manual binary downloads and inconsistencies between team members, local dev, and CI.
3. Release of the GitHub Action
Another big release this year is the SecretHub GitHub Action, which lets you prevent GitHub from becoming yet another secret store to manage and keep in sync. All you need is the SecretHub env-export action to load secrets into your GitHub workflows on demand, keeping your secrets management all under one roof. Learn how to use it in the GitHub Actions guide.
4. Amazon EKS and GKE integrations and the Kubernetes Mutating Webhook
Good news for those of you on Amazon EKS and GKE! Your pods can talk to SecretHub simply by taking on a Kubernetes Service Account. Also, by using the Mutating Admission Webhook, you can make your apps even more SecretHub-agnostic. More details can be found in the EKS and GKE guides, including Terraform example code!
5. SecretHub CircleCI Orb
In partnership with CircleCI we've released the SecretHub Orb earlier this year. Also, we've participated in a webinar together with CircleCI, FOSSA, and StackHawk, about baking security into development workflows using CI/CD last November. Watch the replay of the webinar if you're curious!
6. CLI available on the public NPM registry and Arch User Repository
Another exciting feature this year is that the CLI is available on the public NPM registry and Arch User Repository. The list of CLI installation method keeps getting bigger each year!
7. New secrethub:// syntax to define secret references
Defining which secrets your app needs has gotten a whole lot simpler this year: secrethub run will look for any environment variable in the form of secrethub://path/to/secret and replace it with the corresponding secret value! Read more on how to use it here.
8. The beta release of the SecretHub .NET SDK
For the .NET folks out there, this one's for you! You now have the option to load secrets into your app directly from your C# code. We'd love for you to try it out and if you plan on using it in an ASP.NET application, you can follow this guide.
9. Examples catalog on GitHub with many example integration scenarios
Last but not least, we've published an extensive catalog of practical examples on how to integrate SecretHub with your stack. Check it out on GitHub!
Our Thanks to You
To kickstart the new year, we're giving a 40% discount to users that are currently in the free plan! You can use this discount to purchase an annual subscription (Team or Business plan) or apply it to the first three months on a monthly subscription.
How to redeem the code?
If you're a new user, make you've signed up first.

For existing users, visit the billing dashboard.

In your dashboard, select the plan you'd like to purchase and enter your details.

In the Summary stage, enter the code: SECRETHUB40 in the discount code box.

Transact, and voila!
Our wish for you
For those of you that have been using SecretHub for a while now, we hope that it helps your team ship more features faster.
If you're new to secrets management, then this new year may be the time for you to look to hop on board. If secrets slow you down and create overhead, we'd love to help you solve this.
To finish off, all of us at SecretHub wish you a joyful holiday season and a brighter new year! 🍾